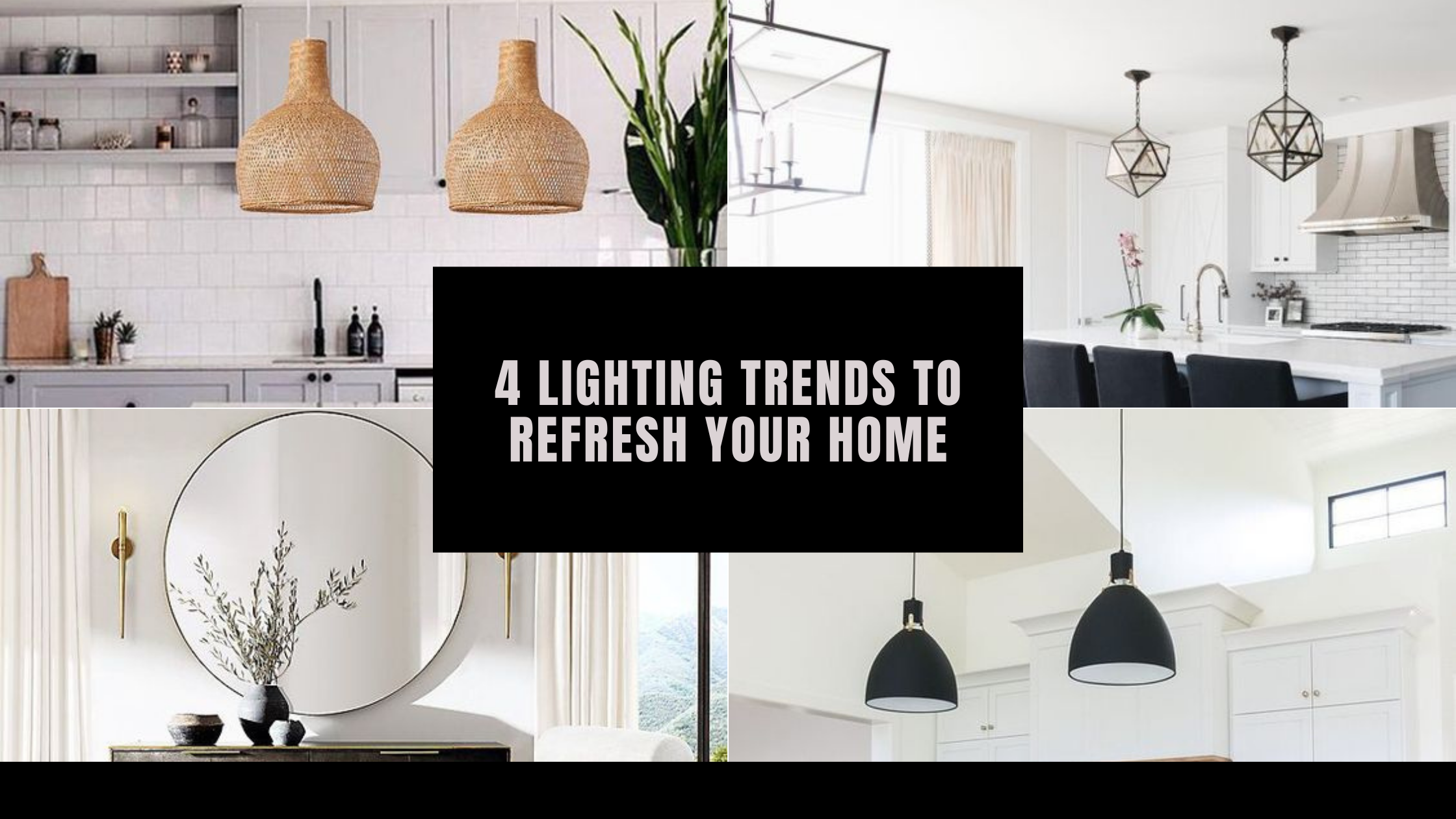 Interior lighting is one of the most important aspects of home decor. While new, stylish lighting fixtures can make your home look great, outdated lighting will invariably make it seem old and tired. If you're looking for an easy way to update the look and feel of your home, new lighting is a great option. With all of the choices out there though, it can be hard to narrow it down. If you main aim is to stay up to date with the current trends, here are four styles we would recommend right now.
Geometric Fixtures
At the moment, lighting fixtures with complex linear geometric are quite popular with interior decorators. Seen as combining the best of modernistic design and classic appeal, geometric fixtures look good in just about any room and mesh well with a range of different design styles. This type of look is especially popular in chandeliers, which are often focal pieces in the rooms they occupy.
Wicker and Rattan Fixtures
Wicker and rattan are experiencing a major renaissance as popular materials and it's not hard to see why. The natural element and feel they bring to a space exudes warmth, and casual elegance – perfect for everyday living. From lampshades to chandeliers, these materials have found their ways into many light fixtures used in modern home design. These materials can be especially effective in living rooms with ample natural lighting, where they will help to create a semi-outdoor feel.
Low-profile Sconces
While older lighting sconces typically jutted out from the wall, the sconces that are most fashionable today are ones that sit flush against the wall and have a relatively low profile. Sleek and modern, these lighting scones can almost instantly bring your home's appearance into the 21-st century while still maintaining a tasteful balance.
Matte Black and Lots of It
While many trends focus on specific materials or styles, colours should also be considered. At the moment, matte black is one of the most popular and stylish colours you can incorporate into your home lighting. From matte black metal fixtures to black lamp shades, homeowners are turning to this dark, eye-catching colour to help give their interior lighting a more pronounced look that is suitable to modern tastes.
With these style tips in mind, you should easily be able to pick out some trendy lighting fixtures to update your home's appearance. Keep in mind that if you're putting in sconces or chandeliers, you'll need the services of a qualified electrician. By bringing in a professional electrical worker, you can make sure the work is done correctly and save yourself time and trouble down the line.
Need help installing a light fixture? Contact us at Rooham Electric.