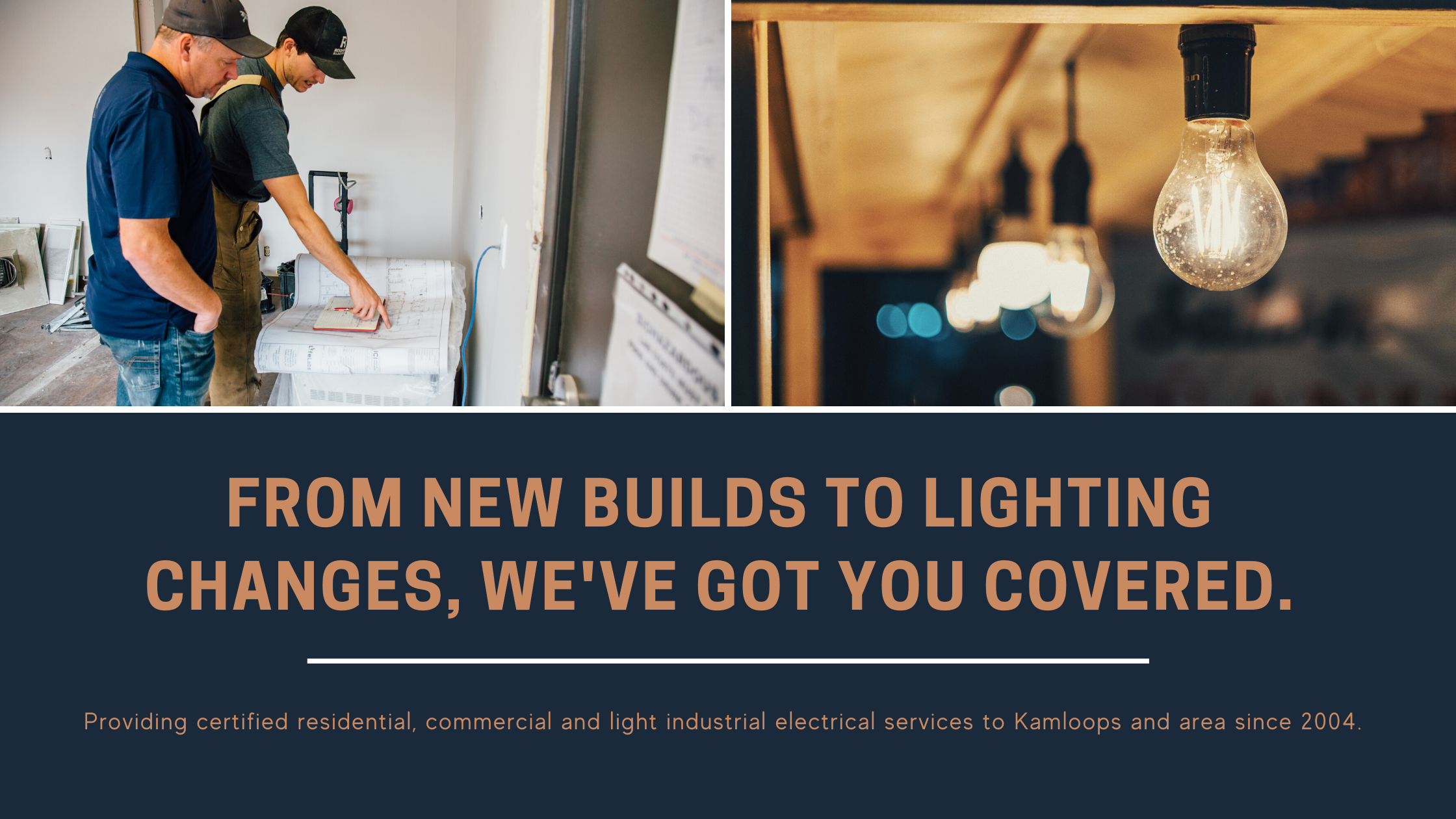 At Rooham we provide a wide range of residential, commercial and light-industrial services. Our certified and highly knowledgeable team can help with any electrical issue or project you have – big or small! In fact, we love the small jobs just as much as we love the big jobs because its all about quality of life and enjoyment of your space. We want your living areas to function exactly how you want them to, and we can make that happen on the electrical end of things. Some of the smaller jobs that we receive a lot of calls for include:
installing new wiring for an air conditioners (that Kamloops summer heat really is coming!);
diagnosing and fixing troublesome electrical switches that are not performing correctly;
swapping out old light fixtures for newer and more modern ones;
adding/installing ceiling fans for a cooler nights sleep;
swapping out that noisy bath fan for a quiet and more efficient one;
adding new or moving old plug points so that you can have that lamp or piece of furniture exactly where you want it; and
moving and changing any and all lights.
If you need any of these services or anything else big or small, or simply want a consult on electrical in your home or business, we would love to connect with you. Our goal is to continue providing Kamloops with the fast, knowledgeable and certified service that our community has come to know and depend on and we look forward to providing you with that service when you need it.