Shawn Hamling
Owner
Shawn started in the electrical trade 21 years ago after 10 years in the forest industry where he had worked in development and silviculture.
In 2004, he started Rooham Electric, named after his father's last name Rooney, and his step-father's last name, Hamling.
As a business owner, Shawn especially enjoys the challenge of running his own company, with all of its downfalls and rewards.
Fun Facts
When he isn't busy with the business, Shawn can be found camping with his family, fishing, skiing, dirt biking or watching hockey.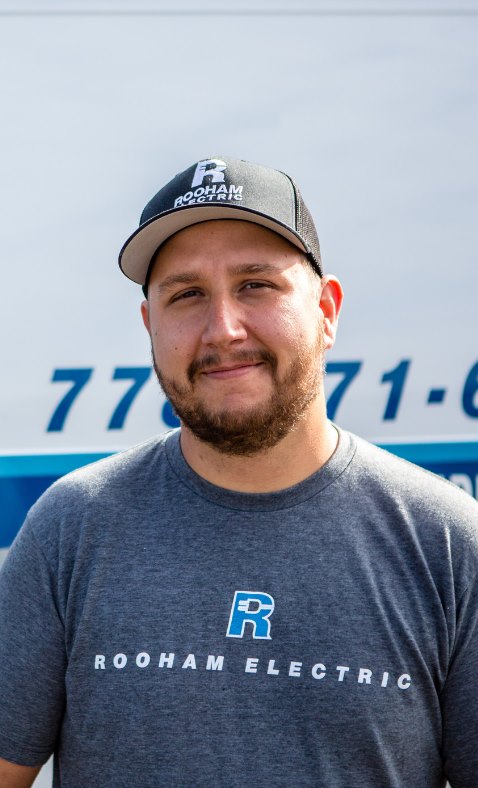 Richard Baker
Apprentice Electrician
Born and raised in Kamloops, Richard joined the Rooham team just over a year ago as a red seal chef looking for a change. He has completed his first year of schooling and has shown a great deal of potential in this new-to-him industry, while keeping the entertained with his great sense of humor. We are still waiting for him to cook us all dinner, though….
Fun Facts
When he's not busy learning this new trade, Richard likes to cook (obviously), enjoy music, and play cards – specifically cribbage.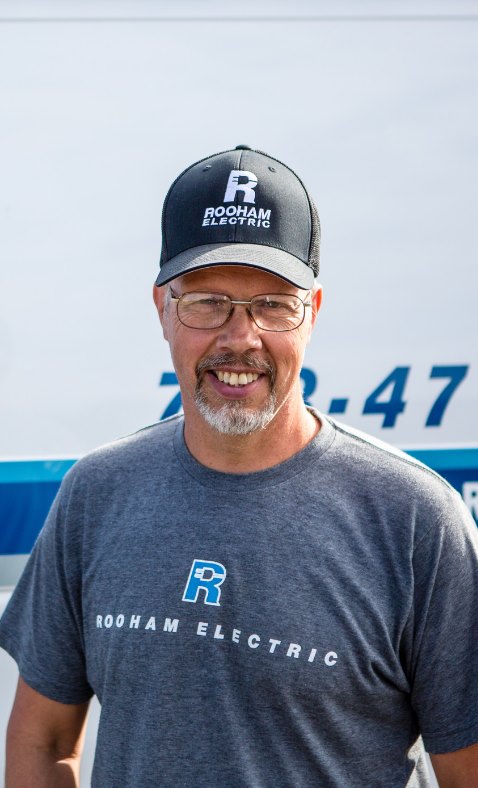 Cliff Furrer
Journeyman Electrician
WIth Rooham Electric since 2005, Cliff is our longest serving team member. As an integral part of the staff and a journeyman electrician, you could not ask for a more dedicated employee.
Fun Facts
Cliff is originally from Lone Butte. Outside of work, he can be found volunteering for his church, boating, or motorcycling.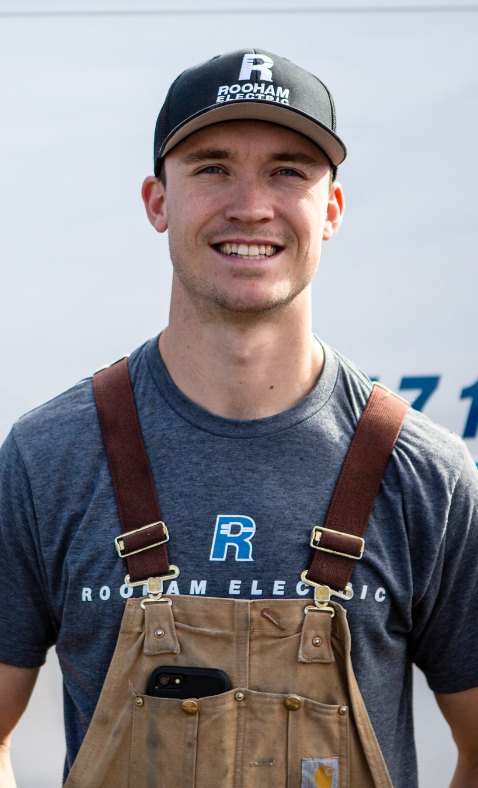 Brandon Hamling
Journeyman Electrician
With the same last name – you guessed it – Brandon is Shawn's son. Brandon has been working on and off with the team since he was 14 and is now a journeyman electrician who shows great potential. Shawn is very proud to have his son working alongside him.
Fun Facts
When he's not busy helping you see better, Brandon enjoys hiking and camping with his family, snowboarding, and dirtbiking.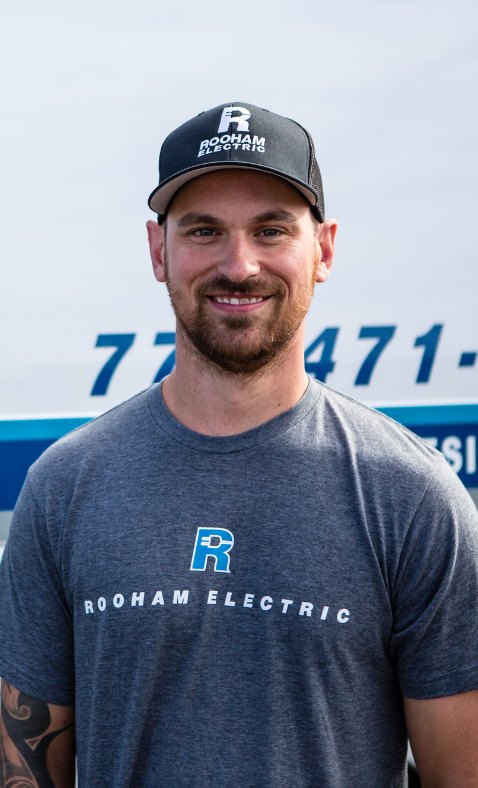 Ryan Simmons
Journeyman Electrician
Originally from Terrace, Ryan has been in Kamloops since 2007 and has worked with our team for all but four of his eleven years in the electrical industry. Ryan completed all four years of his apprenticeship with us and is now a journeyman electrician and a very skilled crew leader.
Fun Facts
When he's not busy leading a crew, Ryan loves to camp, hike, and spend time on his motorcycle.
Cylis Stuckley
Journeyman Electrician
Cylis moved to Kamloops in 2001 and has worked with our team for his entire apprenticeship. Now a journeyman electrician, we are very proud of the progress he has made over the last five years with us; He is now running jobs and continuously increases his leadership responsibilities within our team.
Fun Facts
When he isn't busy leading the team, Cylis can be found dirtbiking, camping, snowboarding, and gardening.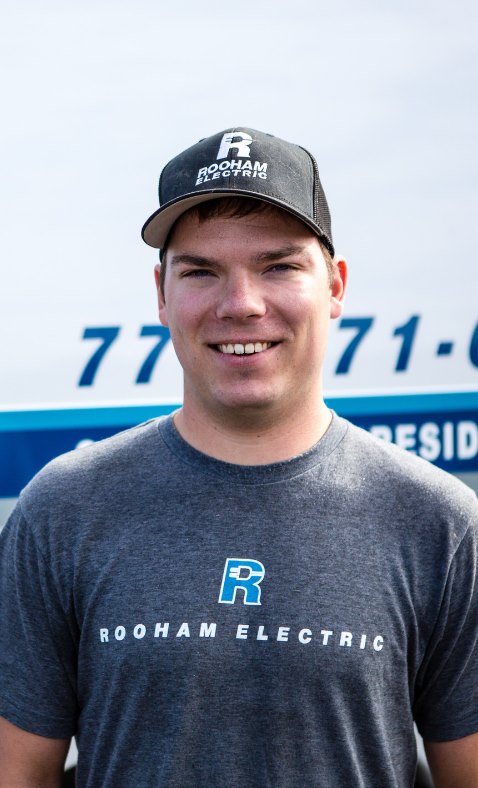 Justin Watson
Journeyman Electrician
Born and raised in Smithers, Justin came to Kamloops in 2006. A journeyman electrician, Justin brings a strong background in commercial and light industrial electrical to our team.
Fun Facts
Justin enjoys hiking side-by-side his dog Rollo when he isn't busy with his wife and their horses.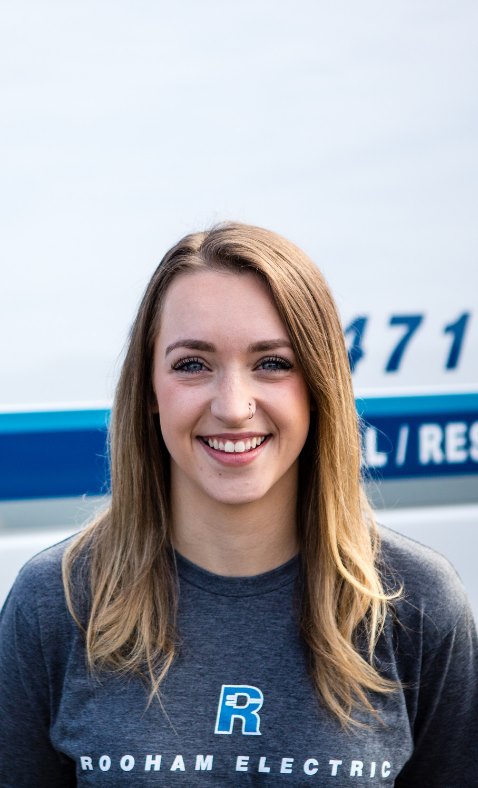 Jasmine Hamling
Office Leader
Daughter to our owner Shawn, Jasmine is an executive office assistant graduate from Sprott Shaw. A key part of our team, she is our office leader and responsible for all of our billing and day-to-day bookkeeping, as well as ensuring that our team stays up-to-date with all industry safety procedures and guidelines.
Fun Facts
When Jasmine isn't busy keeping us all organized, she can be found camping and fishing with her family.