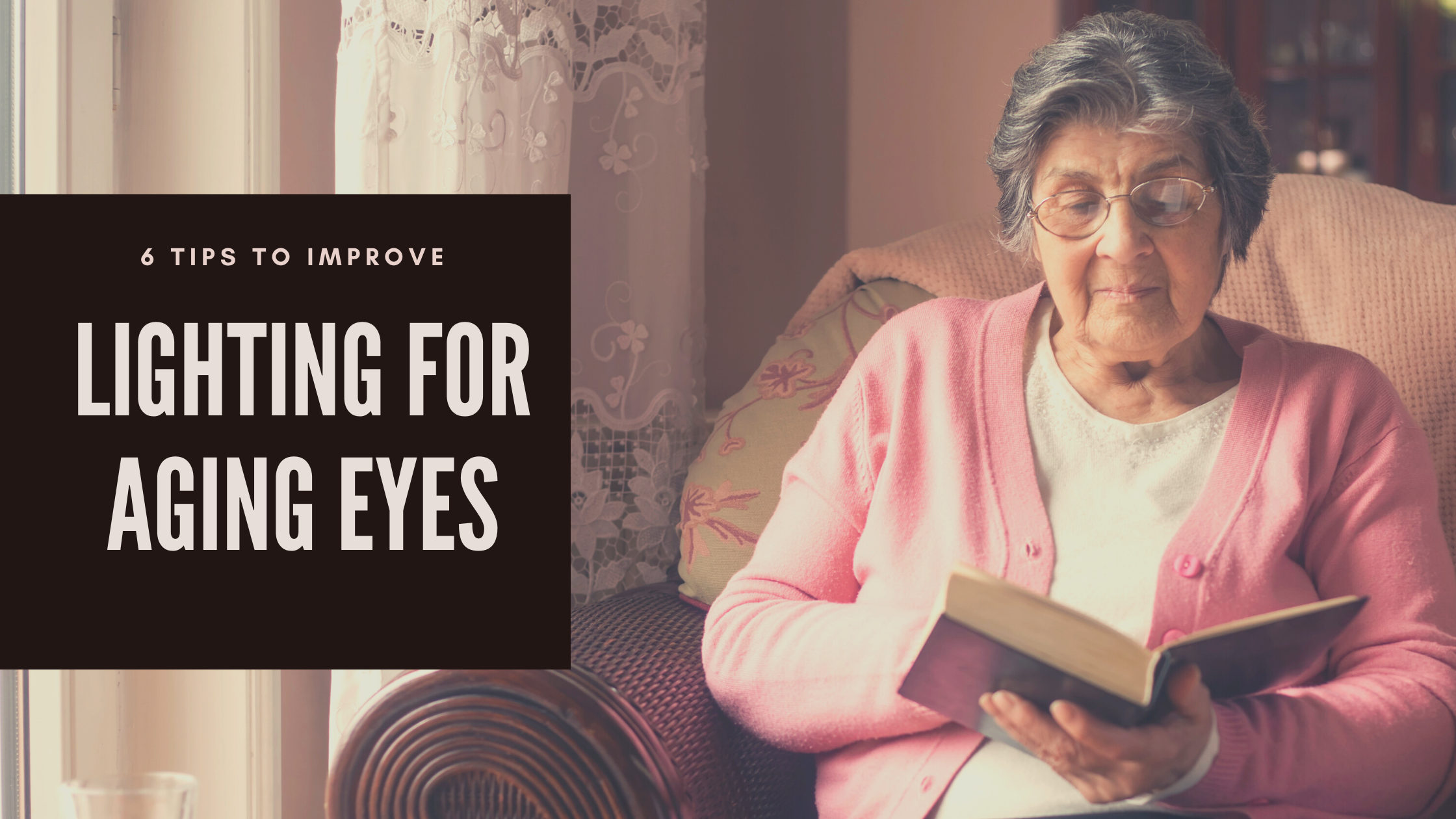 The way that we "see" light and experience it changes throughout our life cycle. As we age, our sight slowly declines. In fact, by the age of 80, the amount of light we can take in has reduced to one-fifth of what we could at the age of 20[i]. This means, of course, that our day-to-day experiences can be greatly impacted by a poor lighting, or even by too harsh of lighting. Favorite corners for curling up with a book can become to dim to comfortably read in. Areas for practicing hobbies like crafting, painting, puzzles or needlework can become frustrating places to be.
The good news is that you can improve your lighting and ability to see comfortably with a change in light fixtures. Here are six top tips from Electrical Contractor Magazine, for making your home more comfortable as the year's pass:
Keep the lights as uniform as possible. Look for fixtures that spread their light against walls and ceilings which will help to reduce glare and soften light as it meets the eye.
Keep the walls light – use white or pastel wall colors as this help to distribute the light better than darker colored walls. Bonus: they are also more energy efficient.
Avoid glare – as we age our eyes become far more sensitive to glare. Limit or eliminate bright fixtures on the ceiling and avoid excessively bright windows where possible, utilizing window treatments when not.
Utilize table lighting – when used well, this can be an excellent part of an overall lighting scheme as it provides soft, direct light to the area in use. This is also true of task lighting, including undercabinet illumination.
Install stair lighting – both indoor and outdoor to safely illuminate steps, which will help greatly to reduce missteps and falls.
Re-think bathroom lighting – for vanities, vertical lighting fixtures on either side of the mirror assist with personal care. Ensure night lighting is installed, preferably amber light which is less disruptive to the sleep phase.
For more tips and information on how lighting design can be improved for aging eyes, check out this article on Electrical Contractor's website: https://www.ecmag.com/section/lighting/focus-aging-eyes-improved-lighting-design-means-brighter-days-seniors
_____________________________________________________________________________________________
[i] https://www.ecmag.com/section/lighting/focus-aging-eyes-improved-lighting-design-means-brighter-days-seniors